Three cargo ships are loading raw logs for export from Vancouver Island ports this week.
The Santa Francisca (Panama) is loading raw logs in Port Alberni.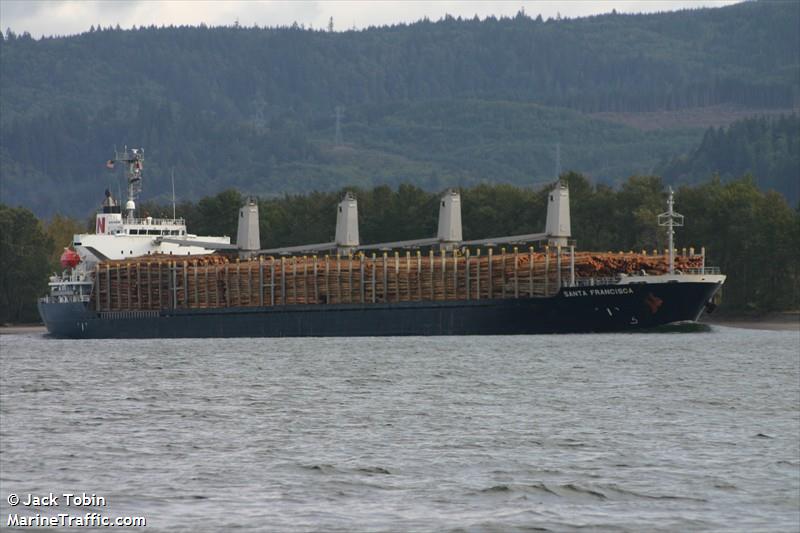 A sister ship, the Santa Serena (Panama) finishes loading its cargo in Port Alberni on Wednesday.
After two weeks in port, the Tasman Sea (Hong Kong) finishes loading raw logs in Kultas Cove.